The Philanthropist : giving while living & dying flat broke

Charles Feeney
If you haven't heard the name of Charles Feeney, it's probably because he never wanted so. Charles is from a breed of rare man that makes philanthropy a noble form of art.
Who is this guy?
To begin with, he's a very rich guy. He co-founded Duty Free Shoppers Group in the early 1960s, and sold his stake in the company to LVMH Moet Hennessy-Louis Vuitton for $2.47 billion in 1996. At the time, The Times noted Feeney's "net worth far exceeds the $975 million estimated by Forbes magazine." After the sale, The Times reported estimated that the proceeds, paired with other funds Feeney turned over to the foundation "left the charity with $3.5 billion, even after the $610 million that has already been distributed to charities."
To that point, he'd be donating anonymously, but it was Judith Miller of The New York Times who coaxed Feeney into discussing his donations with a member of the press for the first time in 1997, though he wouldn't pose for a picture.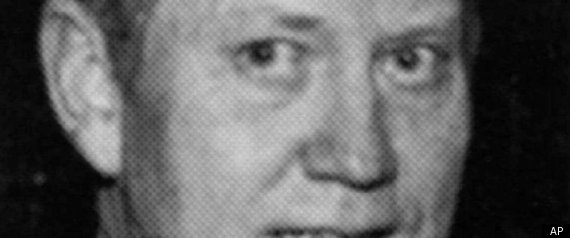 The Donations
In adidition to donating to universities and hospitals, Feeney told Miller that he's also made personal contributions to Sinn Fein, the IRA's political arm, worth up to $280,000, which made him the organization's biggest American donor (Feeny holds dual citizenship.) As of 1997, the foundation's largest grant was $30 million, a figure that Feeney has dwarfed in recent years. In 2009, he gave $125 million to build a new medical center for the University of California-San Francisco that would treat women, children, and cancer patients. Over the course of the last decade, he's given more than €46m to the University of Limerick in Ireland. Hs total donations for Cornell over the years — not counting the latest $350 hit — exceed $600 million.
GIVING PLEDGE
Perhaps not surprisingly, he took the "Giving Pledge" created by Bill and Melinda Gates earlier this year, vowing to give away everything in the Atlantic Properties coffers by 2020. As Dealbook noted at the time, the rapid timetable illustrates Feeney's specific brand of philanthropy, which eschews trusts and foundations for what he calls "giving while living," in which the philanthropist's goal is to become flat broke before his own death.
Nearly every profile makes note of how unimpressed Feeney is with what his wealth can buy him, noting that he flies coach, wears a $15 watch, and doesn't own a house or a car. When Miller asked him why he decided to give everything away, Feeney replied, "I simply decided I had enough money."
In 2007, when The New York Times convinced him to sit for a profile again, Jim Dwyer said, not inaccurately, that Feeney was "what Donald Trump would be if he led his life backward."
Adapted from a Ray Gustini article in The Atlantic Wire
BIO 
Charles F. Feeney (born April 23, 1931 in Elizabeth, N.J.), an Irish-American businessman and philanthropist. He made his fortune as a co-founder with Robert Warren Miller of the Duty Free Shoppers Group.
Feeney, an Irish-American with dual citizenship, was born in New Jersey during the Great Depression. He served as a U.S. Air Force radio operator during the Korean War, and began his career selling duty-free liquor to US Naval personnel at Mediterranean ports in the 1950s.
He attended the Cornell University School of Hotel Administration.
Feeney has four daughters and one son. Two of the daughters are Diane V. Feeney and Leslie D. Feeney Baily. He married twice. His first wife, Danielle, from France, retained 100 million USD and a number of mansions and apartments after their 1990 separation and subsequent divorce.
"I had one idea that never changed in my mind — that you should use your wealth to help people. I try to live a normal life, the way I grew up," Feeney said. "I set out to work hard, not to get rich."
Feeney founded Atlantic Philanthropies in 1982, and in 1984, having made provision for each of his children and for his first wife, as well as very modest provision for himself, transferred the bulk of his wealth to the foundation.
Up to 2005, AP had given away $3.547 billion.
Feeney has been a major donor to his alma mater Cornell University, which has received over $580 million in direct and AP gifts. He has also donated around $1 billion to education in Ireland, mostly to third-level institutions, most notably the University of Limerick, and over 220 million to causes in Vietnam.
A 2003 article in Irish America magazine noted that Feeney's personal donations to Sinn Féin amounted to over a quarter of a million dollars, making him the organization's largest American donor at the time. The donations were personal ones, made outside of his foundations.
WHO'S THAT MEN? 
The man pulling a worn blue blazer over his head in mock modesty was none other than the onetime billionaire Chuck Feeney.
Never heard of him? No surprise there.
Over the years, the frugal 76-year-old has made a fetish out of anonymity. He declined to name his foundation, Atlantic Philanthropies, after himself, registering the $8-billion behemoth in Bermuda to avoid U.S. disclosure laws. He lavishes hundreds of millions of dollars on universities and hospitals but won't allow even a small plaque identifying him as a donor.
"We just didn't want to be blowing our horn," he explains in a rare interview at his daughter's Upper East Side apartment.
The party was to celebrate a biography of the elusive tycoon by Irish journalist Conor O'Clery, titled The Billionaire Who Wasn't: How Chuck Feeney Secretly Made and Gave Away a Fortune, published last fall.
Feeney said he cooperated with the book and submitted to an interview because he is driven by a new public mission: nudging hedge fund heavies and silicon scions into "giving while living."
It is the latest trend in philanthropy and one that he, more than anyone, jump-started several years before billionaires like Bill Gates and Warren E. Buffett followed suit.
Feeney, a founder of the conglomerate Duty Free Shoppers, said he wants to set an example for people who have "a jillion dollars. … I mean, honestly, if you ask them, 'Tell me what you're doing with your money this week?' they couldn't spend a fraction of what they're accruing."
Most foundations, set up after the donor's death, dribble out barely more than 5 percent of their assets each year, the legal minimum.
But Feeney, raised in a blue-collar Irish Catholic family in New Jersey, quietly transferred the bulk of his fortune to his foundation when he was 53. Then, eight years ago, he instructed his board to pay out every last dollar by 2016.
So far: $4-billion down, $4-billion to go. Atlantic Philanthropies is spreading its wealth at the rate of more than $400-million a year, more than any U.S.-based family foundation apart from Bill & Melinda Gates and Ford.
O'Clery, former international business editor of the Irish Times, spent two years traveling with Feeney and investigating a financial empire that had been sheathed for decades in obsessive secrecy. He unfolds a story of ferocious entrepreneurship that operated, he concluded, "on the edge of legality but was never corrupt."
After graduating from college, Feeney, who had served in the U.S. Air Force in Japan during the Korean War, moved to Europe. With a partner he knew from Cornell, Robert Miller, he began peddling duty-free liquor to sailors.
The two went on to sell cars to American soldiers based in Europe and Asia. Eventually, profiting from a postwar boom in tourism, they built Duty Free Shoppers into the biggest retailer of liquor and cigarettes in the world and a global purveyor of luxury goods.
Their ingenious schemes stretched the limits of the duty-free concept.
As O'Clery explains, Duty Free Shoppers allowed a tourist in Mexico, for instance, to peruse a catalog and choose a cashmere sweater to be shipped from Amsterdam to his home in the United States. Leaving Mexico, he could declare the faraway sweater as "unaccompanied baggage" and avoid paying duty. Feeney and Miller operated with Swiss bank accounts and offshore headquarters in Lichtenstein, Monaco and the Netherlands Antilles. They registered assets in the names of Danielle, Feeney's French wife, and Miller's Ecuadorean wife, Chantal, as a precaution against the long arm of the U.S. Internal Revenue Service.
Today, Feeney makes no apologies. "Most large companies structure their affairs so that they minimize their tax payments," he says, rocking back on an armchair in his daughter's apartment. "As long as you do it within the law, it's okay."
As in
http://finance.yahoo.com/news/meet-charles-feeney-cornells-350-million-donor-161507712.html
Charles "Chuck" Feeney – the worlds greatest philanthropist
http://www.independent.ie/national-news/chuck-feeney-being-taken-for-a-long-and-very-expensive-ride-475256.html
http://atlanticphilanthropies.org/
http://en.wikipedia.org/wiki/Chuck_Feeney